Thank you everyone for visiting my blog!
For those who can't read Japanese, here's how you can leave me a comment! (Please see the image below)
1. Click on "Comments" button on the bottom right corner
2. Insert Your Name, (Your web or blog link if you have any), Type in your comment
3. Password: Make your own password up.
4. Click the "send" button on bottom right corner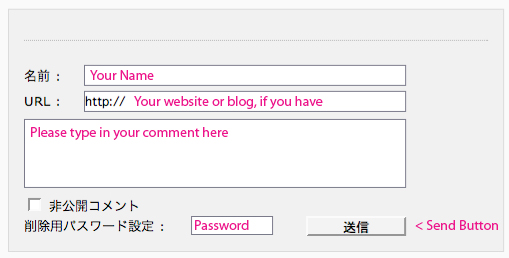 If you have comments or requests, I would LOVE to hear it.!
Took a break from cooking tonight since I have a big grilling day tomorrow~
Have a beautiful spring weekend everyone! I will update more tomorrow.
Hugs & Kisses